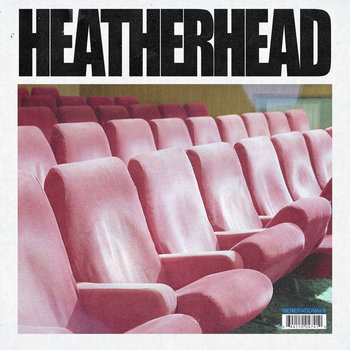 Six albums deep and
Generationals
have hit their stride, or more precisely, have continued the course laid down by their previous five records. Since their first album, 2009's
Con Law
, friends
Grant Widmer
and
Ted Joyner
have evolved from hooky, garage power pop into tropical, euphoric synth forward music that envelopes the listener like a comfortable hug. But the development of
Heatherhead
was not without challenge or frustration.
Back in 2021, the duo traveled to Athens, GA to record their next album direct to tape. When they examined the result, they agreed that it was not what they wanted. They abandoned the whole of the studio recordings and took what worked back to their tried-and-true method of file sharing between Joyner's home in New Orleans and Widmer's place in Wisconsin. They added producer (and
Spinto Band
member)
Nick Krill
(
The War on Drugs, Clap Your Hands Say Yeah
) into the mix when their ideas became solid.
>With
Heatherhead
, Generationals have made a record that works great as background music at that hip, new, modern restaurant that everyone is talking about but can't get a reservation for. The synth beats mixed with the wispy and layered falsetto vocals are pleasant, like medically induced content-ness, perfectly displayed on "Strangers" and "Mitsubishi." You can't wipe the smile off your face as waves of satisfying electro-funk wash over your head and down your spine on the
Bee Gees
-influenced "Eutropius (Give Me Lies)" or the
New Pornographers
-like "Death Chasm." They also include many 80's vibrating, bouncy synth melodies; present on "Elena" (featuring vocalist
Sarah Jaffe
), which could soundtrack a scene from
Stranger Things
, and the
New Order
-meets-
The Smiths
"Hard Times for Heatherhead."
But Generationals work best when they embrace their power-pop roots and don't let the synths fully dictate their soundscape. Opening track "Waking Moment" is a slight doo-wop, Motown genre-bender, with a charging drum beat and vocals that recall
Smokey Robinson
at times. It drives forward urging hand claps and tambourines as the hooks spill out everywhere. Equally fun is "Faster than a Fever," with a similar audio make-up and jaunty piano hopscotching. These tracks beckon folks who might be hesitant about dancing to come out onto the floor to cut loose and forget your problems. Call it Zoloft Rock or Soma Pop, because it is smooth, inviting, and uplifting as hell. Go see these morale officers when they come to the
Underground Arts
on Thursday, October 12th.