Top 11 @ 11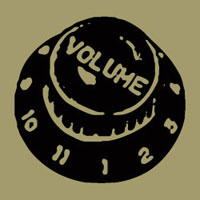 Every Thursday at 11am and 11pm, Y-Not Radio counts down the Top 11 indie rock songs of the week.

Vote for the next Top 11 @ 11 and you'll be entered to win a pair of tickets for Dave Hause with Jamie & The Guarded Heart on Sunday, August 14th for Upper Merion's Concert Under The Stars at the Upper Merion Township Building Park!

*Grand prize winner will receive 2 VIP Tickets. Runners Up will receive general admission tickets.



Tickets are available here.




Top 11 @ 11 for August 4, 2022
Vote for Your Top 3 Y-Not Songs of the Week