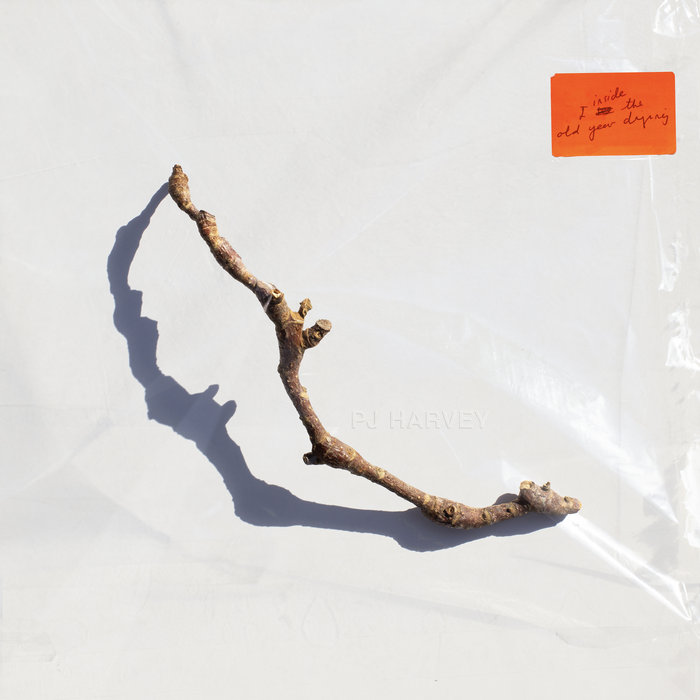 Throughout her three-decade (?!) career,
Polly Jean Harvey
has put painstaking effort into avoiding a signature sound, despite fans' and critics' own efforts to assign one to her. While she achieved instant icon status with the raging one-two punch of
Dry
and
Rid Of Me
(both recorded when
PJ Harvey
was technically a trio), the only thing that's connected her catalog since, aside from the occasional recurring collaborator, has been an insatiable wanderlust. She's obviously doing something right, as she remains the only artist in history to win the prestigious Mercury Prize twice, and almost any of her albums makes a compelling argument for being her best. While 2016's
The Hope Six Demolition Project
arguably takes some responsibility for the "almost" part, it did at least find her attempting to revisit themes and sounds from her past from different angles and perspectives. She attempts a similar synthesis with
I Inside The Old Year Dying
, but once again, anyone going in expecting the return of the 50 Foot Queenie will need to tweak their expectations.
If anything, this album sits somewhere between her two most transitional releases: 2004's spare
Uh Huh Her
and 2007's spectral
White Chalk
. The former functioned as a bit of a stylistic epilogue to one Mercury-winning album, while the latter was a precursor to the next. As such, each album is easy to overlook and interesting to hear revisited, however opaquely.
White Chalk
in particular marked a vocal sea change, as it found Harvey adopting a higher, shriller register in her singing that has largely replaced the moaning Monsta of her earliest work. She continues to play in that register on
…Old Year
, though she finds a more melodic middle ground that serves as a necessary anchor for the relatively minimal music around it.
The lonely guitars, subtle electronic flourishes, and field recordings echo
Uh Huh
, as does the more personal lyricism, but even that comes with a twist. PJ Harvey based the album on her own epic poem
Orlam
, describing it as a timely resting place or balm for our times. The idea of timeliness in a PJ Harvey album is both recent and tricky. 2000's
Stories From The City, Stories From The City
took on a whole new haunting meaning after 9/11 changed the context of its New York City setting.
Hope Six
and its predecessor
Let England Shake
found her going as political as she ever had, dissecting the generational trauma of nations built on the blood and backs of their own communities.
…The Old Year Dying
does indeed sound like a respite after those two heavier undertakings, while producers
Flood
and
John Parish
, who largely improvised with Harvey during recording and often steered her away from sounding too much like her past self. Ironically, the end result is an album that mirrors the trajectory of her catalog as a whole. It can be overwhelming on the first few listens, and a fool's game to come up with an easy pick for standouts, though "A Child's Question, August" and "I Inside The Old I Dying" both make sense on their own as advance radio singles. However, anyone wanting immediate gratification or easy answers from a PJ Harvey album at this point hasn't been paying attention. She proved on her earliest triumphs that she knew how to deliver a visceral gut punch. Her latter-day highlights have offered more varied, longer-lasting intellectual stimulation.
I Inside The Old Year Dying
doesn't make it easier or harder to appreciate Polly Jean as an artist, but it's already proving well worth the effort, and I have no doubt this will be able to make its own case for being someone's favorite PJ Harvey album, just in time for her next pivot.