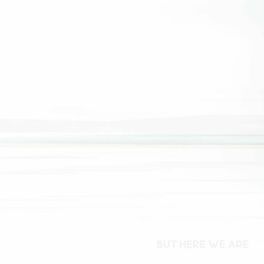 Nearly 30 years ago, following the death of his bandmate, Dave Grohl declared, "I'll stick around/Learn from all that came from it." Unfortunately, history repeats itself on But Here We Are, the tenth Foo Fighters record. On the new album, Grohl not only grapples with the sudden, shocking death of Foos drummer Taylor Hawkins but the loss of his mother Virginia, who also passed away in 2022. The entirety of But Here We Are is a complex meditation on losing two loved ones in succession. It's also the best Foo Fighters record in almost a decade.

Lead single "Rescued" kicks off But Here We Are with a classic Foos sound, capturing the shock of how quickly Hawkins was gone. He's grappling with these emotions further on the moving "Under You," with Hawkins on his mind singing of "Pictures of us sharing songs and cigarettes/This is how I'll always picture you." On the shoegazey "Hearing Voices," he sings that "I've been hearing voices/None of them are you."

The lovely, stunning "Show Me How" is an intergenerational duet between Grohl and his daughter Violet, as their voices intertwine in honor of the family matriarch. Dave sings "I'll take care of everything from now on" but by the end of the song, he's dropped out and leaves his daughter to sing the comforting lyric alone. Truly haunting. "Nothing at All" is another highlight, with its start-and-stop, Police-influenced verses melding with a classic Foos rock chorus.

The last two songs on But Here We Are take the record into special territory, starting with "The Teacher." The longest song in the Foo Fighters' catalog, this 10+ min epic is a suite that also honors Dave's mom (famously a teacher herself) and morphs from a haunting grunge tune to a driving raging rocker. Along the way, a spacy breakdown finds Grohl declaring to "Try and make good with the air that's left/Countin' every minute, livin' breath by breath." Then it's off to the races again with a roaring solo, fuzzed-out guitars, pummeling drums and a blurry final shout of "goodbye!" Closing track "Rest" starts with just Dave and his guitar, intoning "rest, you will be safe now," before exploding halfway through with a big burst of static and drums as a proper farewell to his always-energetic friend.

Perhaps the best thing about But Here We Are is the overall sound of the album. As the Foos' lineup ballooned to six members, their recent records were weighted down by the sound of so many instruments taking up space on every song. Here, the tracks are given room to breathe and the guitar tones hearken back to the late '90s, evoking their classics There is Nothing Left to Lose and The Color and the Shape. Grohl played all the drums on But Here We Are, naturally, and truly gives it his all, as you'd expect.

But Here We Are is all very raw emotions and Grohl has never been the most elegant poet, so the effect here stems from the immediacy of it all. This is how it feels to grieve and process loss from every angle, as a band and a son learn to live (and even to fly) without two of the closest people in their lives.