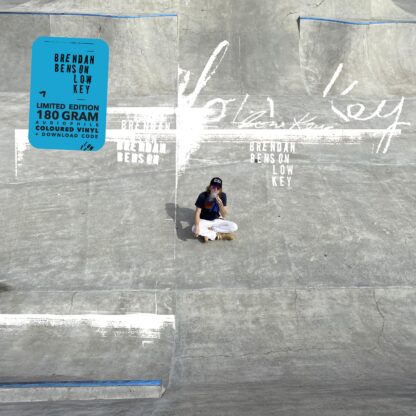 Brendan Benson
has been in the power-pop business for over 25 years now, creating countless melodies, hooks and catchy choruses. His last album,
Dear Life
, landed at the inopportune time of April 2020, barely six weeks into the pandemic era. Instead of touring and promoting the record, Benson went right back to writing songs and the result is
Low Key
, his eighth record.
Low Key
kicks off with "Ain't No Good" and "I Missed the Plane," a pair of midtempo pop tunes that you might not scan at first listen are full of dark introspection and self-loathing.
"People Grow Apart" is an apt encapsulation of the way interpersonal relationships have morphed thanks to distancing and societal changes. "Look at me now, I'm a changed man/And I don't think I'll ever be the same again/And I've seen this kinda thing before, I know how it ends/We don't have to be enemies, but we can't be friends."
The record includes a cover of the 1978 hit "Right Down the Line" by
Gerry Rafferty,
a song that is right up Benson's alley. It's one of those yacht rock songs from the past you may not have heard in ages, but that chorus emerges from your brain right away. While Benson will always live in the wake of melodic,
McCartney
music, in recent years he's played with hip-hop textures as an influence. That said, no one would have expected him to reinterpret "All In," a track by South African rapper
Nasty C
, in his own style with a loping guitar riff.
Unfortunately,
Low Key
in the end is a very slight record with only six new original songs plus the two covers. It leaves out Brendan's biggest guitar riffs but at the same time, it's not an acoustic, quiet meditation by any stretch. In the end, Benson is working in a lower key but certainly not a minor key.