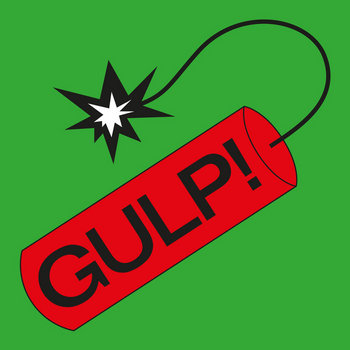 Sports Team
is currently
thee
hot, first-place band in their UK-Cambridge division to bring the next wave of guitar-fueled Britpop to the world. Their first album, 2020's
Deep Down Happy
, gained them national praise at home and critical acclaim with a nomination for the Mercury Prize, as it reached #2 on the UK album charts. Coupled with a reputation for crazy-intense live performances and a string of sold-out headlining shows, their send-off for world conquest was all but assured. The tour was set (including a U.S. spur with a September show at Johnny Brenda's), and album #2 was highly anticipated as they dropped a string of singles.
The reception of lead single "R Entertainment" was strong, with soaring guitars, shout-back lyrics reminiscent of their previous single "Here's the Thing," and a dreamy
Maximo Park
-like chorus hook. Thematically, it comments on the current zeitgeist of social media: humanity viewed solely as entertainment, while superficial interactions try to pass as empathy. It seemed like Sports Team was avoiding the second album syndrome, successfully carrying tone and topical enthusiasm from the first album.
But issues with the supply chain put Sports Team on the IL. With an original UK release set for July 22, they were forced to push it back a month and delayed the U.S. release for two months. There is still time for a comeback this season, as the album speaks for itself.
Gulp!
holds onto their popular qualities while adding in sonic diversity. While many of the songs from
Deep Down
Happy
relied on an
Art Brut
style of spoken verse and damaged-art punk intensity,
Gulp!
manages to carry that same fury but is sung with nasally textured vocals and melodic enthusiasm. "The Game" and "The Drop" are anthemic Britpop bangers from start to finish, sounding much closer to early
Bloc Party
and
Parquet Courts
. "Unstuck" and "Kool Aid" both feature angular, jittery verses, which grow into a circle-pit of anthemic chorus. "The Dig" is a fun, somewhat experimental track featuring a rhythmic, deep single-tone rumble that grows slowly and only delivers that anticipated energetic "lift-off" in the (brief) chorus. "Fingers (Taken Off)" juxtaposes a rockabilly bass line to an alarm-sounding guitar with head-spinning changes in tone and tempo.
But the best track is hands down "Getting Better." With its swaying, swaggering blue-eyed soul, it's their "Town Called Malice" in a sea of "Going Undergrounds" (both
The Jam
songs). Not only does it show a different style for the band, but the reserved vocals from singer
Alex Rice
prove to be equally grand as his anxious, unhinged words-tumbling-from-the-mouth style. There is only room for growth shown here, and they've proved to be capable of wielding new weapons in their arsenal, hinting at what is possible for their future. Keep a close eye out for that make-up Johnny Brenda's show, 'cause this will be a fun batch of songs to see live.