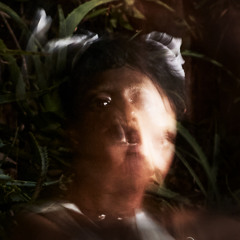 Santi White
has been melding genres as
Santigold
for almost 15 years now, happily mixing together rock, reggae, hip-hop, ska, electronics and anything else she wanted. Refusing to be boxed in, Santi put out three studio albums of her unique musical blend but hasn't released a proper record since 2016. (For the record, 2018's dancehall reggae-focused
I Don't Want: The Gold Fire Sessions
is categorized as a "mixtape.") Now she's back with
Spirituals
, a hazy album of personal statements and woozy grooves.
Much of
Spirituals
was inspired by the last few COVID-era years, as quarantining, the
George Floyd
protests and the general state of the world motivated Santi to get creative again. "Ushers of the New World" finds her ready for the next generation – her children's – to take over. "Your time is up / You see we coming / We're the ushers of the world," she declares.
"High Priestess" was the clear choice for a single here, as the catchiest song that hits everything she does best in 3 minutes and 14 seconds. Clocking in at 1:42 is the
Tune-Yards
-esque "Shake," which rides a nimble bassline as an anthem for standing up for oneself.
Opener "My Horror" is one of multiple tracks that find Santi still playing with echo-y dub reggae, which submerges her vocals a bit in its underwater production. The same is true across too much of the album, where the sonics of the songs push her voice too far down in the mix.
Spirituals
gives us some cool, complex sounds and shifting rhythms but in the end, adds up to a great, grooving vibe if not a full-on pop album.
Santigold has a date in her former hometown at
The Franklin Music Hall
on October 13th.