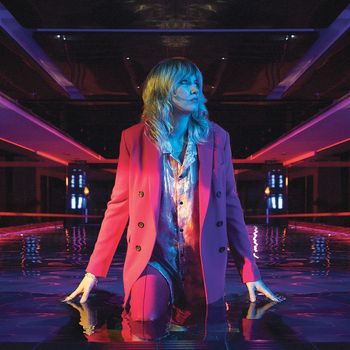 For over a dozen years,
Pip Brown
 has been making indie-dance-rock under the name
Ladyhawke
, but following 2016's
Wild Things
, she took a bit of a break due to multiple personal issues. Back home in her native New Zealand, Brown had a baby then dealt with a series of health problems. She's come out the other side of it all with her fourth album
Time Flies
, with designs on the dance floor.
As you'd expect with most indie-dance albums, there's mostly sadness lurking beneath the BPMs. "My Love" is all handclaps and classic dance beats while warning that "you know you're going to lose my love, my love, my love." "Mixed Emotions" takes you on a rollercoaster of a relationship on top of gliding synths.
The first taste of
Time Flies
 we heard was "Guilty Love," her collaboration with
BROODS
 and an examination of how her Catholic faith conflicted with her sexuality growing up and the obvious guilt when the two collided. The catchiest song on the album, it rides its galloping drums and the biggest hook on the record while giving a unique viewpoint and song topic.
Brown's recent struggles come through in the twinkling, acoustic guitar-laden '80s pop of "Take It Easy Mama" is a tribute to mothers, which she has said is inspired by her own struggles with postpartum depression. Mental health is also the focus of the low-key bounce of "Loner."
Time Flies
 is full of time-tested pop moves we've heard from
Donna Summer
 to
Madonna
 to
Kylie Minogue
 and everyone in between and, because of this, the album's familiarity can make it fade into the background. But it's good to see Brown doing her best to put the dark times in the past and putting on her dancing shoes instead.