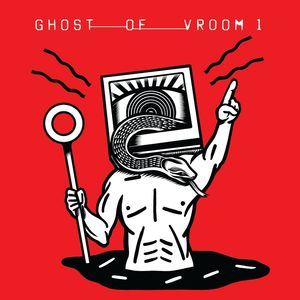 Mike Doughty
 has always had a complicated relationship with the legacy of his ex-band
Soul Coughing
. In the '90s, the group created a one-of-a-kind mix of hip-hop, jazz, left-field samples and rock, but the relationship amongst its members was volatile and Doughty has spoken openly about his troubles during that part of his life. Over the past decade, he began to revisit that era of his career more and more, even performing Soul Coughing's entire debut album
Ruby Vroom
 start-to-finish on tour a few years back.
This led Doughty to create music in that style once again, teaming up with his long-time bassist
Andrew "Scrap" Livingston
 to record under the band
Ghost of Vroom
 (a reference to
Ruby Vroom
).
We got the first Ghost of Vroom tunes last year with the confusingly titled
Ghost of Vroom 2
 EP, featuring the single "Rona Pollona," which was a snapshot of the early, uncertain days and weeks of the pandemic. The full-length
Ghost of Vroom 1
 stays in the same lane, with Doughty's free-form lyricism anchored by the duo's grooves and beats.
The lumbering beat of the single "I Hear the Axe Swinging" shows off the bottom end of Scrap's contributions to the record, along with drummer
Madden "Lil' Pepper" Klass
. On the other hand, "James Jesus Angleton" is the closest to the singer-songwriter sound Doughty has primarily worked in for the majority of his career. Ghost of Vroom adds some dub reggae into the mix more than Soul Coughing ever did, most notably on "Memphis Woofer Rock." The Gospel/Blues stomper "Miss You Like Crazy" also leaps out as a new twist on Doughty's old sound.
Surprisingly, the album opens with "More Bacon Than the Pan Can Handle," repurposing a sample and song title Doughty already used 13 years ago. "Revelator" is built around the classic Blues song "John the Revelator" and also includes some Scripture references he's worked into past songs.
You couldn't recapture the lightning-in-a-bottle chemistry of Soul Coughing once again over 25 years later. With Ghost of Vroom, Doughty finds a way to use his old band's template without 100 percent being haunted by his past.