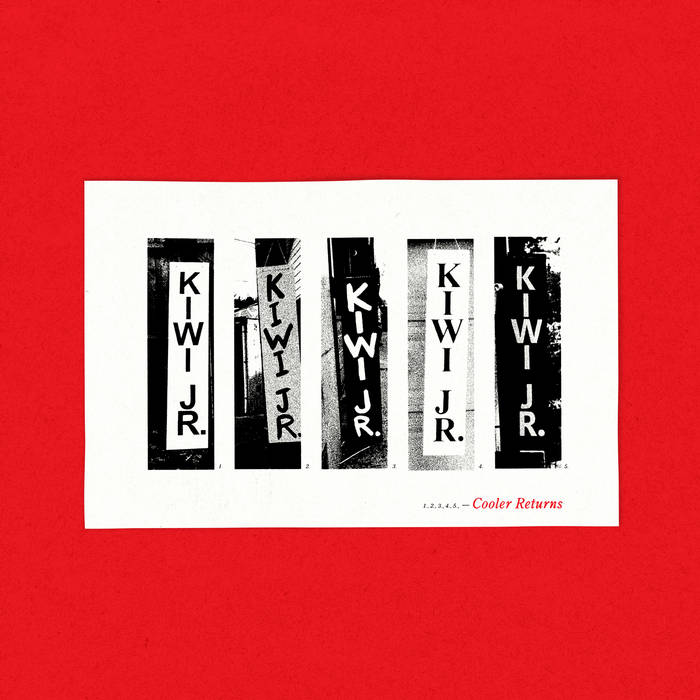 If you found yourself hungry for seconds after listening to
Kiwi Jr.
's 2019 debut
Football Money
, then you are in luck. With
Cooler Returns
, the band doubles down on their slacker pop songwriting with plenty of hooks and grooves to satiate the boldest of indie rock appetites. While not breaking any particularly new ground, the Canadian quartet proves that sometimes more of the same isn't so bad after all.
The album begins with "Tyler," a beautifully composed tune that just so happens to be about feelings of falling apart as you "drink half the headliner's rider." The pace is brisk as you find yourself in the midst of the next track "Undecided Voters," a lambasting of the art scene crowd that features a chorus just begging to be turned loose live. These first two tracks set a stride that is kept relatively consistent throughout the album's 13 tracks.
One thing that remains a constant on this album is the band's ability to compose a melodic and captivating song that doesn't overstay its welcome. "Only Here for a Haircut" brings dramatic composition and energy to, you guessed it, getting a haircut. The title track is a mash of influences from
The Kinks
to
Pavement
while "Maid Marion's Toast" features expanded instrumentation accompanied by a walking bass line that ends just as it's building to the climax. The album never quits on its energy and you can really feel the chemistry of the guys in the studio. It's hard not to imagine the whole band vibing as one cohesive unit in the studio while recording "Highlights of 100."
While "more of the same" might seem to be a backhanded compliment, it is anything but. On
Cooler Returns
, Kiwi Jr. sound like
Robert Pollard
in hi-fi. They prove that they have plenty of quality material to mine for (hopefully) years to come. It's a great way to start the new year and with luck is not the last we hear from Kiwi Jr.
**Donate $15 or more to Y-Not Radio to receive a download of Cooler Returns. Click here for details.