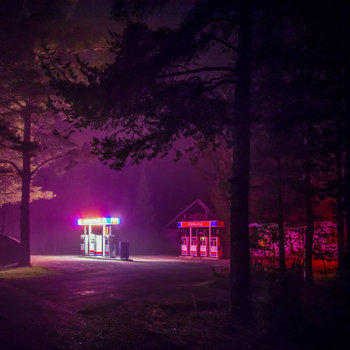 "Hello old friend/It's been a while," sings 
Jimi Goodwin
 on "Prisoners", the second of three singles released over the summer by 
Doves
. Ten years certainly constitutes as a while for Doves, who have been on hiatus since 2010 following the release of their last studio album, 
Kingdom of Rust
. Now they are back with 
The Universal Want
, a dense 10-track album that is the culmination of hindsight and peak creativity. Don't call it a comeback, this is a cathartic reminder of the trio's unique ability to craft genre skewing songs with edge and grace.
This summer saw the release of three very different singles. First up, we have "Carousels," which also starts the album. A quiet beginning leads into familiar territory as the band kicks in and we're greeted with Goodwin's coarse vocals. It's both the perfect start to the album and an ideal first single.  Next up is the aforementioned "Prisoners," followed by "Cathedrals of the Mind." The former is a rollicking song detailing relationship struggles that features some great guitar work from 
Jez Williams
 while the latter is more dejected in both tone and subject matter. Choosing these as the first three singles showcased beautifully just how wide the canvas was that the band was working with when making this record.
Elsewhere on the album are more examples of the power of hindsight. While there were moments on 
Kingdom of Rust
 that did, for lack of a better word, come off a bit rusty, there are no such moments found on 
The Universal Want
. The trio sound invigorated and eager to get back to work. The funky pseudo-hopefulness of "For Tomorrow" is a particular standout. Murray comes to the forefront with not only vocal harmonies but bass hooks that cut like a hot knife through the layers of the mix.
The title track is an even more interesting song. It's a sonic highway that details their collective journey as artists, starting out with just vocals and piano before gradually introducing each instrument back into the fold as the crescendo builds and builds. Most interesting is the utter dubstep of how the song ends, harkening back to the band's days as the English dance group 
Sub Sub
 in the early/mid-90s. "Mother Silverlake" is another track that exhibits their Eurodance roots.
Simply put, 
The Universal Truth
 is a triumph for Doves. Those who were thrilled at the news of their reunion in 2018 can rest easy knowing that the band still has what it takes to craft an album of diverse material.