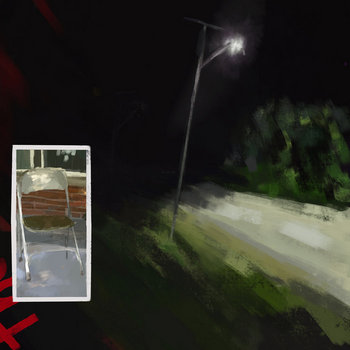 It's difficult to put your finger on the latest from
Car Seat Headrest
, considering that there are essentially three different versions (album, CD, and streaming), each having its own unique tracklisting, with some versions of songs being different per medium. Entitled
Making a Door Less Open
, the first all-new material in four years from native Virginian
Will Toledo,
is comprised of songs that incorporate elements of EDM, jazz, and hip-hop to rework the sound of his previous 11 albums into something entirely new and genre-less. The creative process of
MADLO
consisted of Will and his band recording the entire album twice, once with traditional guitar-bass-drums, once entirely synthesized, and then combining the two for this final output of songs exploring the existential themes of anger, depression, aging, and wondering what lies beyond this plane.
MADLO
's lyrics and vocals typically evoke his usual slacker heroes like
Beck, eels,
and
Stephen Merritt
, but sonically this album jumps around a bit. "Can't Cool Me Down" sounds a bit '80s electro-pop, but noodles away in the middle with some soft-spoken wordplay. "Weightlifters," the song which begins each version of the album, and the earliest song written for this release, builds on a single keyboard theme into a full-on jam and is fittingly about making a fresh start. The longest track, over seven minutes, and perhaps the finest, is "There Must Be More Than Blood." Told through the desolate eyes of a dejected family member from the deep South, Toledo explains that it's about "driving through all of this heat and humidity, and it just feels like a place where people get lost."
Toledo has been moonlighting the last few years under his alter-ego
TRAIT
, an EDM star who wears a gas mask, and here he blends both personas into one. Though, however scattered and eclectic
MADLO
may come across, Toledo calls it a folk album at its core. Unique, creative, humorous, and self-deprecating, this is still the DIY release we might expect from a true indie rock prodigy. At age 27, it seems the door of possibilities is very much wide open for Will Toledo.