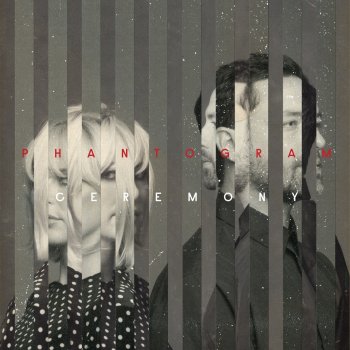 It's been 10 years since
Phantogram
hit the scene with their debut album
Eyelid Movies
and its stunning breakout single "When I'm Small." On their fourth LP
Ceremony
, they mostly play it safe with 11 new electro-pop songs that explore the common themes of light and dark. In 2016, their third album
Three
was a critical hit, so the expectations were high for this release. While not as compelling or rich,
Ceremony
does explore the depths of loss and moving forward after the suicide of singer
Sarah Bethel
's sister four years ago.
Bethel's bandmate
Josh Carter
continues to provide a nice variety of hip-hop beats and synths on the production side, with help from producer
BOOTS
. Additional guitar work peppers the album effectively but leaves the listener yearning for more. 90's trip-hop duos like
Portishead
and
Morcheeba
are the obvious influences here and
Phantogram
usually adds their own signature sound through Barthel's seductive lyrics. Here, some of the tunes fall a little to the generic side. "Into Happiness" and "In A Spiral" are standout tracks, as well as the upbeat first cut "Dear God" which starts off with a fun 60's-era sample, which is another throwback to their earlier work which is sorely missed on
Ceremony
.
All but the final track on
Ceremony
comes in around 3-and-a-half minutes, but the exceptional closing title track clocks in at 5:37. Set over a dreamy soundscape, Sarah gently croons about her "favorite daydream, where everybody knows me." With live guitars and drums swelling at the end, it's a beautiful conclusion to an album that is a decent representation of what Phantogram has the potential to deliver.