Top 11 @ 11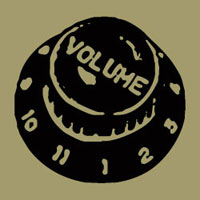 Every Thursday at 11am and 11pm, Y-Not Radio counts down the Top 11 indie rock songs of the week.

Vote for the next Top 11 @ 11 and you'll be entered to win a download of Mondo Cozmo's new album, New medicine, courtesy of Last Gang Records!

New Medicine is available now at MondoCozmo.com.



Thanks to everyone who voted over the last couple weeks for our special Black Live Matter charitable donation prize and thanks to our anonymous donors who made it possible. Our winners donated $250 to Philadelphia Bail Fund and $250 to The Bail Project. We continue to encourage you to make a donation to one of these organizations or others that you feel are doing good work for racial equality.

Top 11 @ 11 for June 25, 2020
Vote for Your Top 3 Y-Not Songs of the Week