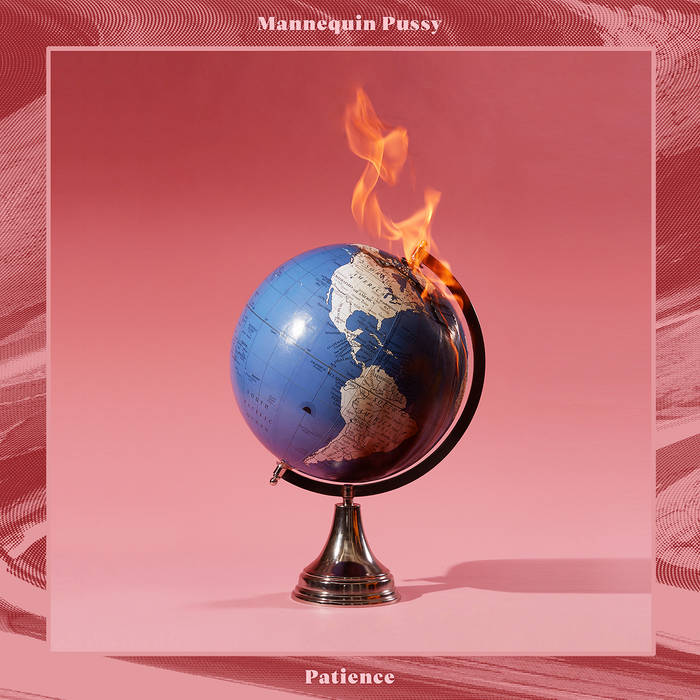 Nobody says you can't make an album that's emotional and fun at the same time. That's exactly what Philadelphia-based punk band
Mannequin Pussy
set out to do. Their newest effort
Patience
boasts a variety of songs that create a listening experience full of fury, sadness, and even hope.
The production of this record is nothing short of electrifying. Produced by Will Yip (Title Fight, Turnstile), the songs are brought to life with his ability to color a mix. This, in combination with the technical musicianship of the band, keeps the listener engaged. The guitar tones are loud, fuzzy, and shining when they need to be, while the drums are pummeling and equally as aggressive. We can hear this on songs such as "Patience" and "Cream," which demonstrate some of the raw intensity that this album is capable of. However, this tone is contrasted at points, giving way to more jangly and mellowed-out moments. Songs like "Fear/+/Desire" and "Who You Are" show us this softer side, giving us a temporary break from the intensity.
What's impressive about the record as a whole is its ability to contrast in not only instrumentation but its overall tone. The album from start to finish is a mixed bag of emotions. One of the key things to note is frontwoman Marisa Dabice's trademark vocals, which can range from a heartfelt croon to a hair-raising shout. On the record's first single, "Drunk II," Dabice sings of heartbreak and drunken stupors that follow it. She sings, "Everybody says to me/Missy you're so strong/ But what if I don't want to be?" which effectively demonstrates the whirlwind of emotions that accompany this type of situation. Calling back to "Fear/+/Desire," we hear her make use of vocal harmonies and hushed tones to express the bare honesty of the subject matter.
It's evident that Mannequin Pussy set out to create a more dynamic follow-up to last year's Romantic and it's clear that they have succeeded. Dabice has expressed in interviews that the initial recording process and sound felt entirely too familiar, but in realizing this, they have crafted something that is truly representative of the band's sound. Patience confronts any type of uncertainty in a world that makes us feel this way.
Mannequin Pussy play a sold-out hometown show at the First Unitarian Church on September 19th.