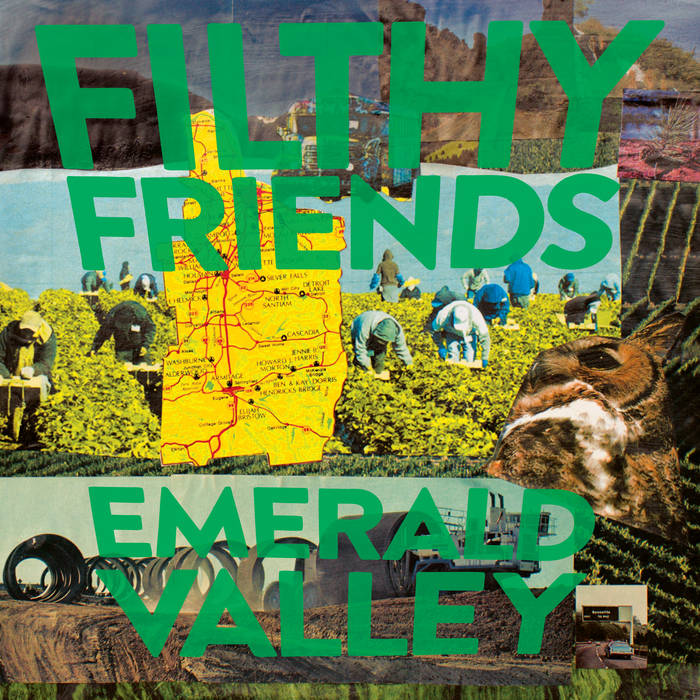 Supergroup
Filthy Friends
pump up the politics on their sophomore album
Emerald Valley
. Given that
Sleater-Kinney
's
Corin Tucker
and
R.E.M.
's
Peter Buck
remain at the helm, this should surprise no one in the know. The songs on this go around touch on such timely topics as abuse of the environment ("Pipeline"), atrocities at the border ("Angels") and the seemingly endless socioeconomic divides that keep the ones responsible for those and countless other injustices in between from being held accountable (the title track).
Heavy stuff. Accordingly, the music often gets heavier to match it. The aforementioned title track situates itself in a slower, sludgier space than anything on 2017's Invitation while losing none of the swagger, while "November Man" borrows squalling guitars from Sleater-Kinney's 2015 comeback No Cities to Love as it launches a tirade directly against the rotting head of the machine that the band is raging against. To match, Tucker digs deeper into now legendary vocal range, going deeper and darker than she has since No Cities. That range lends more oomph to the lyrics throughout, which while relevant, occasionally read as comparatively reserved without that oomph.
Of course after two plus years of exhaustive outrage, it may just be that we're not used to eloquence in dissent anymore. Emerald Valley continues to demonstrate the electric chemistry between Tucker and Buck, and proves that there can still be power in going higher during such low times. Will such height in protest suffice as times continue to inevitably sink lower? That remains to be seen.
Filthy Friends play their first-ever show in Philadelphia on April 12 at Johnny Brenda's.