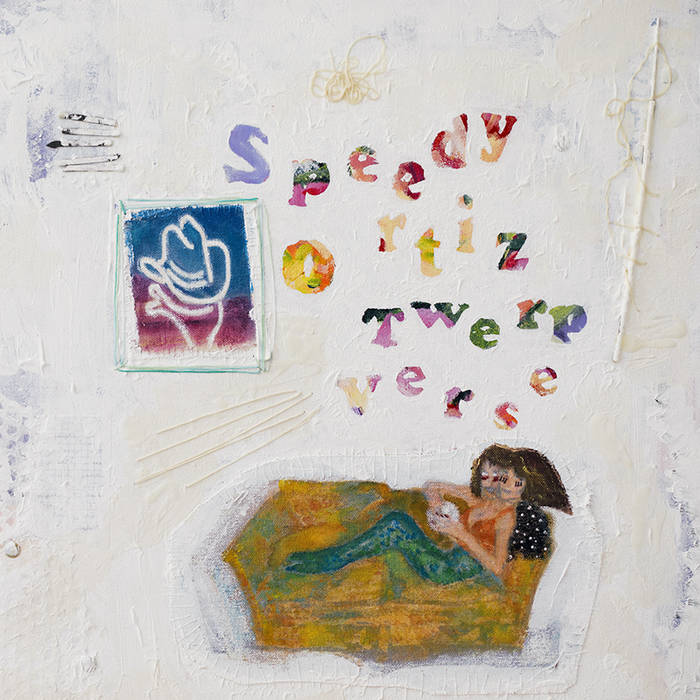 With their first full-length album since 2015,
Speedy Ortiz
has returned at last after scrapping an entire album's worth of material. Given the events surrounding the 2016 election, vocalist
Sadie Dupuis
felt what she had written no longer represented what she and the band wanted to say.
In the interim, she also produced a solo project under the pseudonym Sad13 and brought some of that influence into the new Speedy Ortiz record Twerp Verse. Produced by Mike Mogis (Bright Eyes, Man Man, Rilo Kiley), this album is more reflective of the social climate, especially as it pertains to the roles and treatment of women. It is not necessarily new territory for the band so much as world events have made them amplified.
Sonically, the sudden tone changes and melodies that are a staple of the band and conjure '90s alternative predecessors such as Sonic Youth, Pavement and Liz Phair remain. A lurking synth pop-like element is evident in the lead single "Lucky 88," which also has one of the best music videos of the year and holds true to the band's grungy roots. "Lean In When I Suffer" tackles mental health acceptance. At its most profound, there is "Villian," a bass-heavy and ominous track about an unfortunate experience of unwanted advances of a man to a woman on a bus. In comparison, closing track "You Hate the Title" is a lighter embrace of poppier music. I would also be remiss if I did not reciprocate a previous review in feeling a Hop Along vibe in "Backslidin'" and its topic of a deteriorating relationship.
At its core, Twerp Verse tries to rattle your own. Although you also do not need a profound undertaking of the lyrical themes to appreciate the record, it is wholly unrestricted in its enjoyment and its vigor, meshed together as a true treasure. And let us also hope its messages are heard.