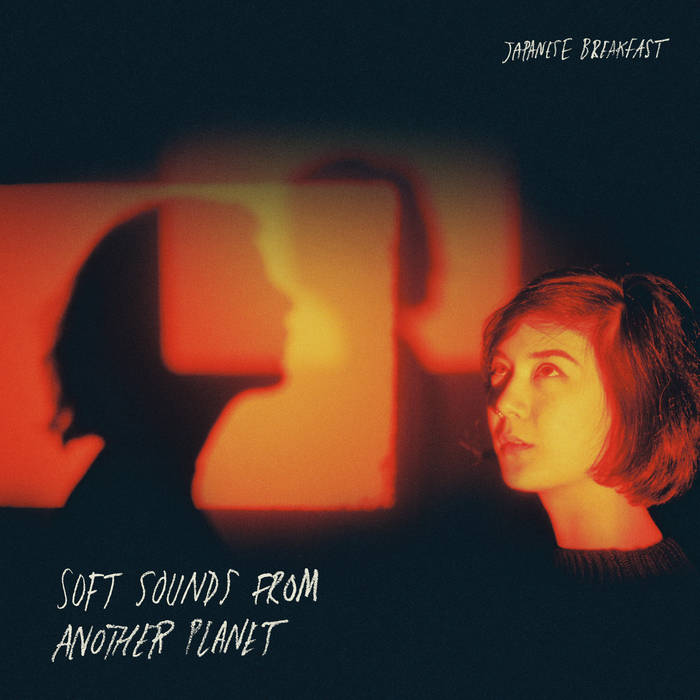 The sophomore album from Japanese Breakfast is a collection of songs that perfectly match its title: Soft Sounds from Another Planet. Partially repurposed material from both Little Big League and her earlier days as a solo artist paired with ethereal new sounds in billowing arrangements, Philadelphia's own Michelle Zauner molds together an album that ebbs and flows with grace amongst uncertainty. Soft Sounds from Another Planet unites familiarity of Zauner's intimate details with the inherent proverbs within her lyrics in a cosmic rush. She's reimagined the jangly pop drenched in darkness of her last record Psychopomp that sounds like an otherworldly dream but reveals itself to be something grounded in realism.
Even from the album's lengthy opener, it's easy to tell that this collection is an experimentation of new stylistic approaches for Zauner. "Diving Woman" sees her attempting to balance her career and family with an ode to a special type of Korean woman from the island of Jeju that is held together by a long but fervent string of interlocking guitars. Songs like "Road Head" and "Til Death" show her ability to really expand her small portraits of reality into a sparkling, immersive pop escape.
The constant juxtaposition of things not normally paired together gives Soft Sounds from Another Planet an uneasy feeling decorated in sprinkles of new sounds and textures to match. Zauner conquers robot love in the disco anthem "Machinist" with a 30-second sax solo but soon after also struggles openly through depression on "The Body is a Blade," with its strong bassline and the interlude of a fluttery keyboard. "Soft Sounds from Another Planet" even switches from the two most prominent aesthetics of the album within the one track. As it glides on the smooth drift of the song's melody, the song pushes forth with the same propulsion as much of Psychopomp but with added patience and gentleness.
Despite its sonic and topical references to the extraterrestrial, Japanese Breakfast creates a guitar and synth-based album that is recognizably defiant and mournful. It transforms sadness and the fleeting moments of imagination in between its strongholds into a yearning, interplanetary swirl. Together, the songs effervesce with the charming approachability that we've come to love from Zauner - a quality of her music that remains true even in the darkest of circumstances.

**Donate $20 or more to Y-Not Radio this week to receive a CD of Soft Sounds from Another Planet. Click here for details.