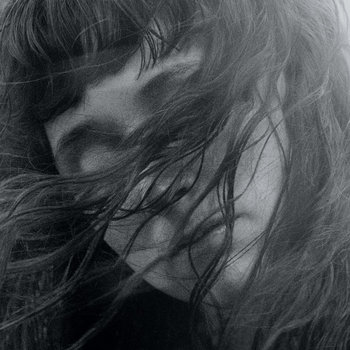 History has a way of repeating itself, and as the adage goes, those who forget the past are doomed to repeat it. On her new album 
Out in the Storm
, 
Waxahatchee's Katie Crutchfield
 has scribbled down post-it notes to remind herself of life in a crash & burn relationship. Crutchfield has formed an album that is as much a diary as a cathartic summary. In a press release, she called the album "a very honest record about a time in which I was not honest with myself."  Now removed and in a happier place, she's found it easy to see what was wrong.  Journaling the personal details, She recalls how different a person "Relationship Katie" was with lyrics like "I laid down next to you / for three years sheading my skin / dreaming about the potential / the person I could have been" in the breathy and somber album ender "Fade."
Her vision was not crafted alone. Her past albums were virtual solo efforts, recorded in small DIY settings, with minimal accompaniment. This time, on her second release with Merge Records, producer John Agnello (Dinosaur Jr, The Hold Steady, Sonic Youth) had her record with the full band, which includes her twin sister Allison. In the slow, swaying track "Sparks Fly" she rediscovers herself as a happy, fun person thanks to being around her sister. She sings, "I see myself through my sister's eyes / I'm a live wire, electrified," while confessing, "See myself clearly for the first time / Since I met you on the foggy night / A disaster, dignified" to her former partner.
The full band, combined with the reflective yet positive themes, gives Storm a unified rocking and upbeat tone. Her vocal performance shifts between former tourmate Jenny Lewis and Tanya Donelly of Belly. Singles "Never Been Wrong" and "Silver," both feature driving guitars and address how she coped with her toxic relationship. "Brass Beam" also has a solid guitar backbone with a naturally rolling melody, urging escape from a relationship with no happily-ever-after in sight
But perhaps the most defining song is "No Question." It starts out as a fuzzy, two-chord power pop rocker, with the lyrical task of exposing her ex as a villain. The punishing lines "I can't get away" and "It never ends" repeat over and over, punctuating each verse. The story arc takes a pause at what seems like the song's end, but instead, resets for one final verse where Crutchfield realizes her critique falls on deaf ears. All she can do is grow from the experience. The song winds down with the warble of a faltering top, as the lyrics "It sets you free" repeat.
After slogging through a memoir of spite, frustration, and tied-hands, being set free is the final enlightenment. The album emphasizes growth and being content, even if the process absolves someone who doesn't deserve it. In her press release, Crutchfield also said that the album "digs into what I was going through without blinking." And Storm is just that: a collection of anecdotal, no-holds-barred memories captured on tape, ready to be used as a cautionary tale should someone need an educated voice to define a dismal relationship and prove that it is possible to emerge stronger.

**Donate $20 or more to Y-Not Radio this week to receive a download of Out In The Storm. Click here for details.