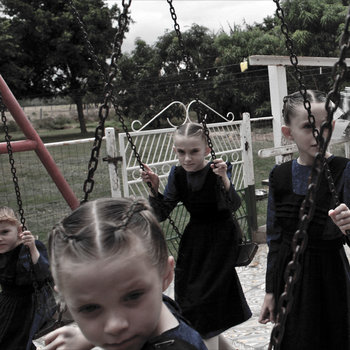 Crystal Castles was always a band that never cared what anyone else thought of them. Yet, after 8 years, it was clear what members
Ethan Kath
and
Alice Glass
thought of each other. An ugly and acrimonious divorce between the two stalled the Toronto outfit's biannual album release schedule. Enter new vocalist
Edith Frances
joining forces with brains of the operation that is Kath, and Crystal Castles have finally released their fourth album titled
Amnesty (I)
on August 19th, and first that is not eponymous or ambiguously titled.
Always an acquired taste, the biggest criticisms of previous Crystal Castles albums is that there is a lot going on, leading to indistinct lyrics, branding them as inaccessible and borderline antagonizing. That has always been their advantage, lending to their unpredictable and unhinged nature. Tracks such as 'Fleece' and 'Char' are still given just enough room to breathe on their own, without losing their purpose. Even a track like 'Chloroform' sounds like it could be within the soundtrack of a horror movie, which makes sense amid rumors that the album itself was recorded in a studio that was haunted. For good measure, lead track 'Femen' samples a choir-recorded version of 'Smells Like Teen Spirit,' earning
Nirvana
a writing credit.
In all, Crystal Castles have proven once again that they're worth the chance. They have always been a little bit different, making a sound that is a little bit different. They'll be swinging through town to show that off on October 7th at
The TLA
.